If you like jailbreaking your device mostly to customize the aesthetic of the user interface, you are likely looking for tweaks to try every so often.
This week, we've prepared a list of great tweaks you should try, regardless of the jailbreak utility that you use, being that Unc0ver, CheckRa1n, Taurine, Odyssey Jailbreak, or any other tool. New jailbreak tweaks are released weekly in the community, and the developers do not hold back on building impressive-looking tweaks to make iOS even better.
iOS tweaks are maybe the biggest reason people jailbreak their iPhones in the first place. Getting full root access to the file system is nice, and SSH access may be useful for some people, but the largest part of the community prefers to customize their devices the way they like.
Here's our list of the best tweaks to check out this week




1. Velvet 
If you saw the WWDC21 event by Apple, you probably also know what the new iOS 15 notifications look like. Many people find the new notifications style to be much better, with larger application icons, looking more modern.
If that's your cup of tea, Velvet is the tweak for you. It enables iOS 15 notifications style on your jailbroken iOS 14 and iOS 13 devices.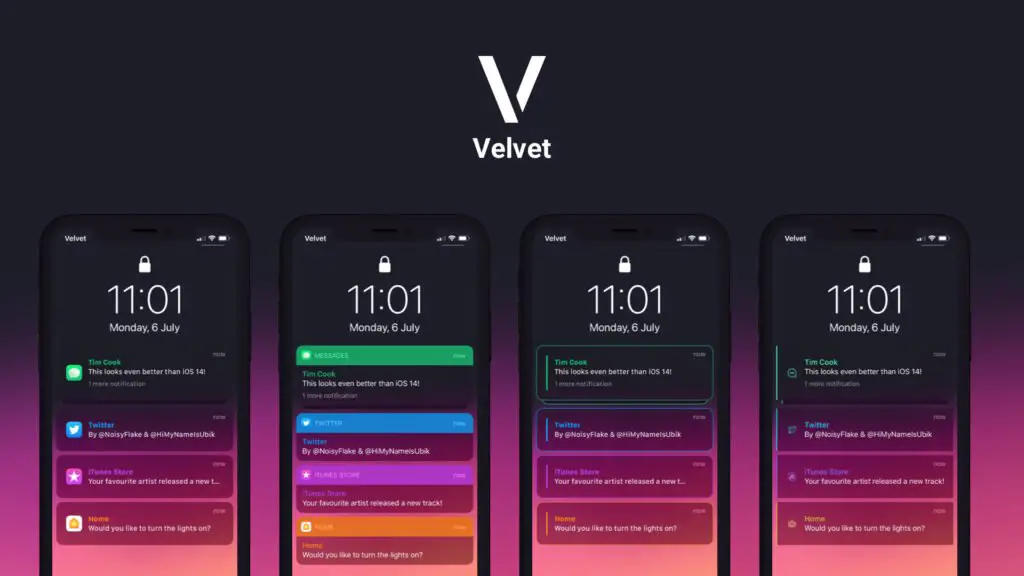 Download Velvet – Chariz Repo – $1.99
2. Paradise
If designing and setting your own icons on the home screen is what interests you, Paradise allows you to quickly create the right icon with minimal skills needed. No more waiting for theme creators to finally support that one application they never seem to create an icon for.
You can easily build the icon from various primitives like icons, symbols, gradients, etc. You can easily keep track of the icons you've made, and apply the new icon regardless of the theme you use with ease.
No more apps that break the whole theme aesthetic because they don't have a matching icon.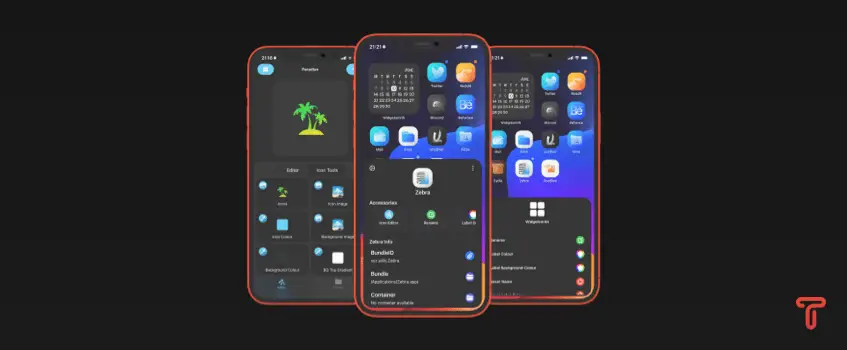 Download Paradise – TitanD3v Repo – $3.00
3. Cr4shed
Don't you hate it when a tweak crashes and you have no idea which one did and why? A faulty tweak can easily bring your iOS device to its knees causing crashes, hangs, glitches, and lagging.
By default, you wouldn't know which tweak is causing issues because there's no built-in crash reporter for tweaks. However, Cr4shed is a free tweak that gives you a notification every time a tweak or an iOS component crashes. You can open the crash report, share it with the tweak developer, or even see the reason it crashed, making debugging so much easier.
Did I mention it's free?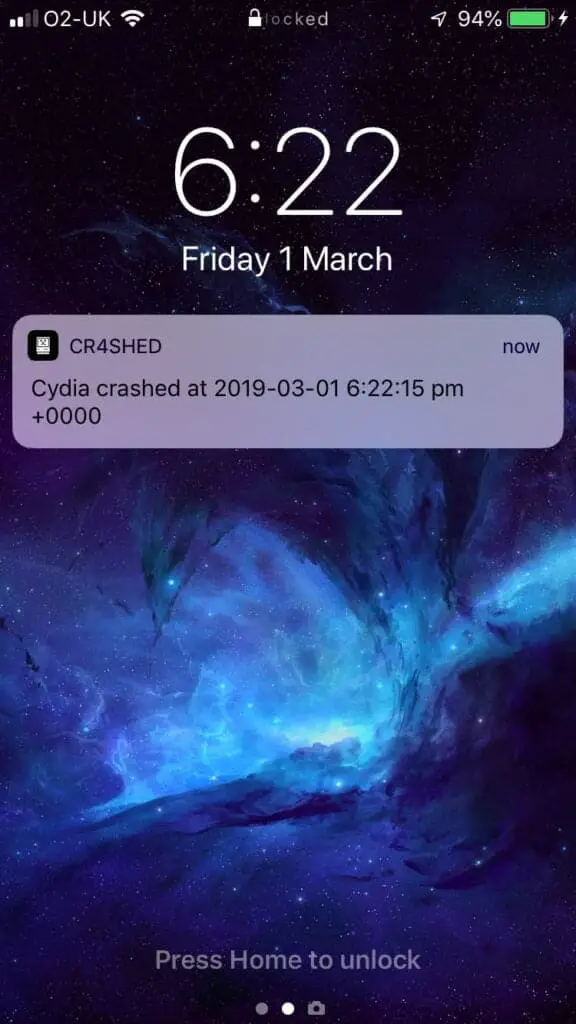 Download Cr4shed – Packix Repo – Free
4. Emerald
This tweak makes the otherwise useless status bar of iOS a much more useful part of the device by allowing you to set widgets right on the status bar. If you tap on the widget, it expands allowing you to interact with various features of the specific widget you've added.
Weather forecasts, music, time, volume, Bluetooth devices, and many more widgets can be set easily on the status bar.
Emerald is available on the Packix Repo.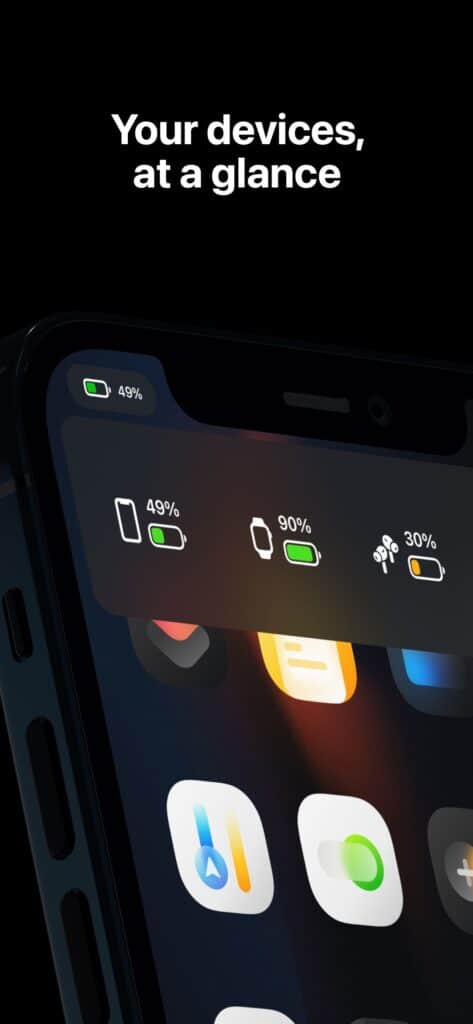 Download Emerald – Packix Repo – $2.99
5. FolderArtwork
This one is pretty self-explanatory. If you wanna set a background image to your folders on iOS, you can use this tweak to easily achieve your goal.
You can also set the folder border color and the folder border size to up to 3 px.
If instead of an image you prefer a solid color background to your folders, you can easily do that too with FolderArtwork which works on iOS 13 and iOS 14.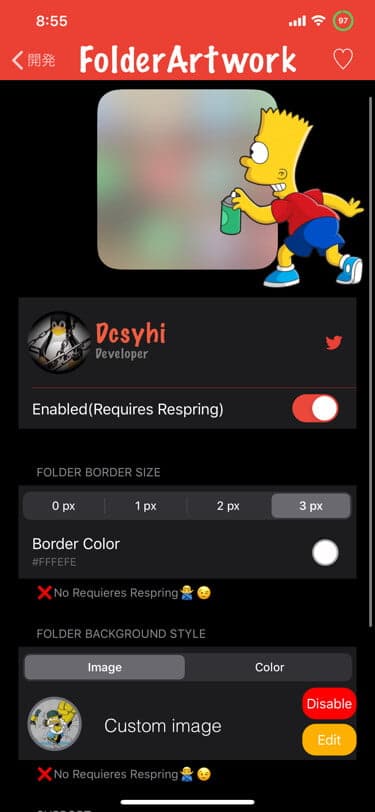 Download FolderArtwork – Tweakd Repo – Free
Bottom line
There are many tweaks worth mentioning and I am sure you'll find these useful, so definitely give them a try. We'll make a brand new list of tweaks to try next week, so definitely stay tuned.
Wanna see even more tweaks? Check out our top with the best jailbreak tweaks to install on iOS 14 and iOS 13!
Other guides from iDevice Central