PaleRa1n Jailbreak has grown to become the most reliable iOS 15 and iOS 16 jailbreak compatible with iOS 15.0 all the way up to iOS 16.3.1 (with iOS 16.4 support on the way). The only major caveat of PaleRa1n jailbreak is that it only works on pre-A12 devices.
The jailbreak has tweak injection and supports tweak installation. By default, PaleRa1n jailbreak comes with Sileo Package Manager, a modern Cydia alternative developed by Coolstar and their team.
If your checkm8 device runs iOS or iPadOS 15 up to 16.3.1, the following tweaks will be compatible with your device and you can install them directly from Sileo or Zebra. The jailbreak is based on the checkm8 exploit, just like checkra1n used to be back in the iOS 14 days. This exploit cannot be patched by Apple, so your devices will always have a jailbreak, even if updates are necessary from time to time.




Best 10 Jailbreak Tweaks For PaleRa1n Jailbreak on iOS 15 and iOS 16
Here's our list of the top 10 best iOS tweaks to install if you're using the PaleRa1n jailbreak. Check them out below and get to customize your iPhone, iPad or iPod Touch and make it uniquely yours.
Exiwall – $2.49
Ever since Apple first unveiled iOS 16, the biggest selling point in terms of customization was the new lock screen. You could add widgets, change the time font, hide the text behind wallpaper elements, and so many more effects.
Given the new and improved lockscreen, it's understandable that many jailbreak enthusiasts would think of updating from iOS 15 or iOS 14 to get this new and amazing iOS 16 lockscreen with all its effects, but why would you bother when you can get most of those depth effects with Exiwall?
You got it, Exiwall allows you to get the iOS 16 lockscreen on iOS 15 without having to update.
I've personally tested it and it appears that Exiwall is compatible with other lockscreen tweaks such as Zen HTML, Kalm, Jellyfish, Quart, Fabric 2, Complications, Watermelon, Axon, Analog, Diary, DualClock 2, WeatherLS, SimpleTime.
However, it may NOT be compatible with tweaks such as Helix, FreshWall, FrontPage, Ventana, LockPlus, and Vartaman.
Cylinder Reborn – FREE
Do you remember Barrel? One of the most popular jailbreak tweaks from over a decade ago is no longer actively maintained. In its place, Cylinder tweak was launched back in 2014 to continue its legacy. Who can forget Cylinder? It's such an iconic tweak and it's been with us for so long that almost every jailbreaker knows about it. Still, Cylinder Reborn is compatible with iOS 15 and iOS 16 so you can use it safely with PaleRa1n.
For the new jailbreakers, this tweak allows you to customize the animations when you swipe from one page of app icons to another on the home screen. There are multiple animations to choose from, like a cube, carousel, and many more. Try them all out, they're free!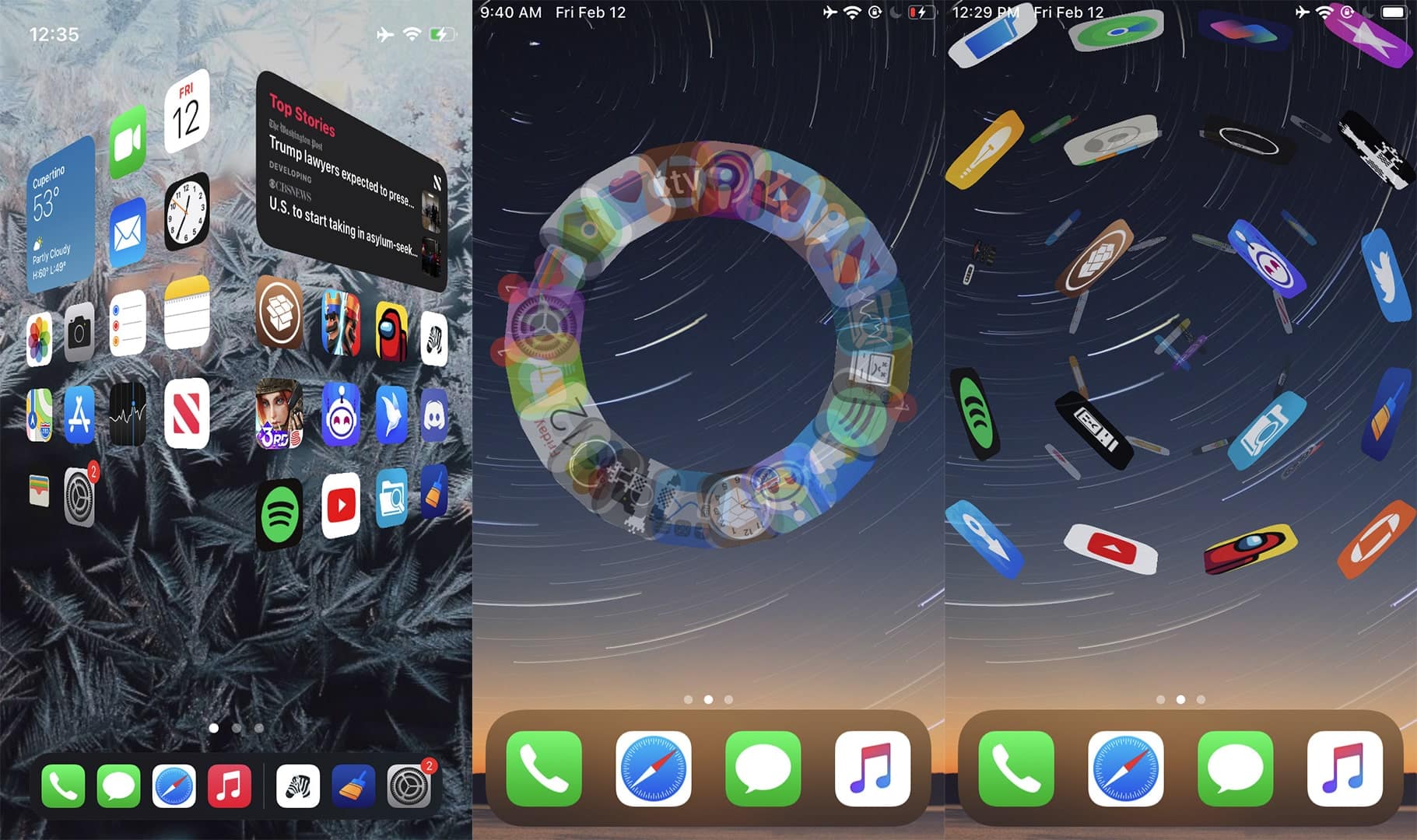 You can grab Cylinder Reborn for free on the Chariz Repo.




BioProtect XS – $2.99
If you tend to lend your phone to friends, coworkers, or family to look at anything on, BioProtect XS is an amazing method to keep it safe from prying eyes. With this tweak, launching the applications you specify in Settings will require biometric identification (FaceID, TouchID), essentially preventing unauthorized access to those apps from curious friends.
We all know what this means: FaceID protection for the Photos app and so much more. You can protect your Social Media Apps with FaceID / TouchID, and it makes it so much easier to lend your phone to your friends without being afraid they'd start browsing your conversations.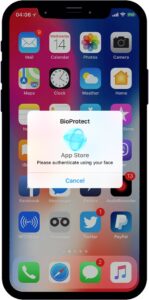 With this tweak, you can also require biometric authentication for:
Unlocking the SIM Card
Powering off the phone
Accessing various Control Center items
Blur App Switcher items
Protect home screen folders.
Protect Siri access.
… and so much more.
If you're one of the privacy-minded jailbreak users, head over to BigBoss Repo and get BioProtect XS which supports iOS 12 up to iOS 16.
Axon – FREE
Axon is another popular jailbreak tweak developed by Baw Appie, that gives the missed notifications on your Lock Screen a Priority Hub-like feel. It's 2014 all over again.
Axon arranges your app notifications in groups by the app so that you can more easily tell them apart from one another and select which ones are crucial enough to attend to right away. It may not be a very big tweak, but it helps a lot to declutter the notifications panel.
Just tap the app icon and reveal the notifications for it. Under the app icon, you can see the number of notifications you have from that application.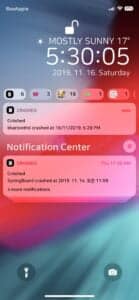 Axon is available on Merona Repo! Go grab it, it's free!




Ampere – Free
If you fell in love with the battery indicator of iOS 16 and you desperately want it on iOS 15, Ampere's got you covered. This free and lightweight tweak allows you to get the new iOS 16 battery indicator with the percentage on top of it even on iOS 15.

If you want Ampere, then you can download it for free from the Havoc Repo in Sileo or Zebra. The tweak supports both iOS 14 and iOS 15 devices.
PokeCall – $2.00
If you're a diehard fan of Pokémon, I've got one for you. This unique tweak will spark a great amount of nostalgia while allowing you to customize your device in a way you will certainly find pretty cool.
PokeCall redesigns your incoming phone calls UI so that it will look like the interface of a Pokémon interaction bubbles from some of the original GameBoy Pokémon games. Gotta answer them all!

It's important to note that PokeCall supports calls from the stock SIM / Phone app and FaceTime, but it also supports calls from third-party apps such as WhatsApp.
PokeCall is available on the Chariz Repo!
SmartBattery iOS 15-16 – $1.99
The SmartBattery iOS 15-16 jailbreak tweak allows you to better control your battery life on a jailbroken device. This is particularly useful if your device has a lower-health battery or one that requires Service. This is quite possible, given that PaleRa1n jailbreak works only on iPhone X and older devices and these phones tend to have aging batteries nowadays.
This tweak has a great amount of power-saving features and settings that let you control battery-saving behavior to your liking. It was confirmed that SmartBattery was rewritten from scratch for iOS 15 and iOS 16 so it's nice to have native support. Enjoy!
You can grab SmartBattery iOS 15-16 on Havoc Repo!
N95 – $0.99
With the N95 jailbreak tweak you can customize the Now Playing interface in Apple Music by masking the album art. It allows you to add special effects to the album art in the Apple Music app's Now Playing interface. This is for the people out there who wanna tweak every inch of their device. Good for you!
I assume the N95 name is a stab at the N95 masks used during the pandemic. Yeesh!
You can choose between the following album art masks:
N95 mask
Blank case
CD case
CD mask
Half disc
Juicy
Mosaic drip
Squiggly
Tape
Vinyl
… and many more effects.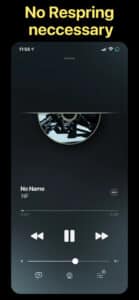 You can grab the N95 Tweak from the Havoc Repo!
PullToRespring – FREE
This is a quick and practical tweak that once installed, allows you to just go into the Settings app, then just pull down to respring your device. Pretty useful if you want to refresh the icons, or apply some changes, manually installed tweaks, etc.
Not a lot to say about the PullToRespring tweak, it does what it says on the tin.
You can grab PullToRespring from the BigBoss repo.
Atria – FREE
This one is a heck of a powerful tweak, and one of the reasons I personally jailbreak. Atria brings a dynamic home screen layout configuration system for iOS 15 and iOS 16 users. The tweak allows you to adjust your Home Screen app icons' spacing and widget placement however you like.
The tweak neatly integrates into the iOS home screen and supports the iOS widgets. With this tweak, you can truly arrange the icons the way you want.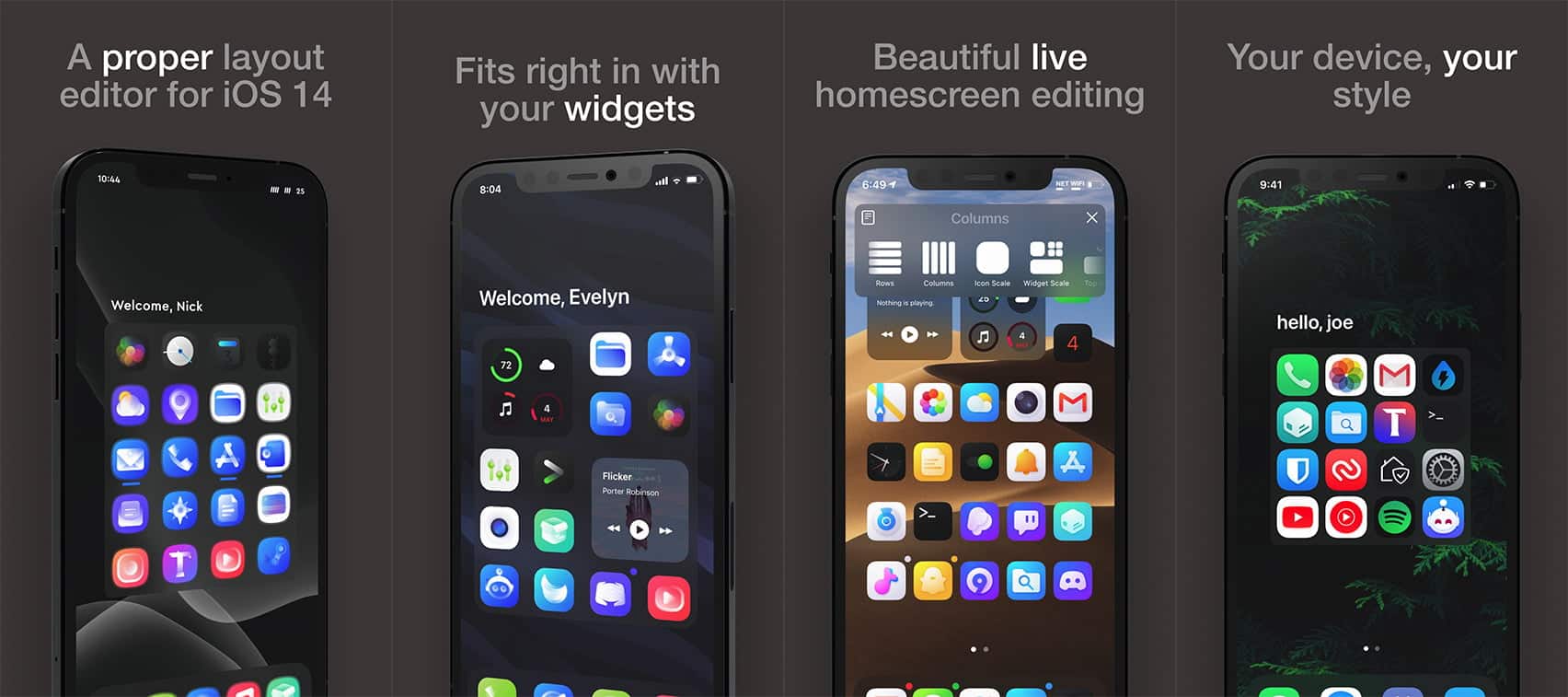 Here's the full feature list of Atria:
Hide app icon badges
Hide root icon labels
Hide App Library icon labels
Hide labels from app icons in folders
Hide page dots
Hide the folder icon blur effect
Hide Atria from 3D Touch menus
Configurable background blur behind your icons
Select a custom text color
You can get Atria for free on the Chariz Repo.
Bonus tweak: Checkl0ck – $2.99
The checkm8 exploit is nice and all, but ever since iOS 14 rolled around, a major issue appeared with checkm8-based jailbreak and the A11 devices. You cannot enable FaceID / Touch ID or a passcode, otherwise, the device will not boot.
This is because of SEP and our lack of a proper exploit for it on A11, but it also means your data is vulnerable to anyone who can put their hands on your device.
A good temporary solution is the Checkl0ck tweak. With this tweak, you can use Face ID or Touch ID to protect your device from prying eyes. Still, the passcode and FaceID / TouchID will only work as long as you are in a jailbroken state, which means a reboot can defeat the tweak, but it's better than nothing and it keeps the unsuspecting casual curious cats away.
You can grab Checkl0ck from Havoc Repo!




Final thoughts
There are numerous tweaks you can try on PaleRa1n jailbreak. It shapes up to be a great jailbreak utility that proved jailbreaking is far from dead, even if Apple made it much harder to create these jailbreaks nowadays.
Enjoy these 10 amazing tweaks on your iOS 15 and iOS 16 devices with PaleRa1n jailbreak. Don't have PaleRa1n jailbreak yet? Grab it on our Jailbreak Downloads page!
Other guides from iDevice Central