Before we talk about Apple's huge decision to bring RCS support to iMessage in 2024, let's first understand what RCS is.
RCS stands for Rich Communication Services. It is a communication protocol designed to replace the traditional Short Message Service (SMS) messaging with a richer, more interactive experience on mobile devices.
RCS enables features that go beyond basic text messaging, such as:
Read Receipts: Users can see when their messages have been delivered and read by the recipient.
Typing Indicators: Shows when the other person is typing a message.
Media Sharing: Users can send high-resolution images, videos, and audio files.
Group Chat: RCS supports group messaging with features like adding and removing participants.
Location Sharing: Users can share their real-time location with others.
Integration with Third-Party Apps: RCS allows for integration with other services and apps, enabling a more seamless and integrated experience.
Advanced Messaging Features: Richer multimedia content, animated stickers, and other advanced messaging features are supported.
Unlike SMS, which is a basic text messaging service, RCS requires an internet connection for some of its features to work, similar to popular messaging apps like WhatsApp and iMessage. However, RCS is intended to work across different carriers and devices, providing a more universal messaging experience.
In a statement to 9To5Mac, Apple said about RCS:
Later next year, we will be adding support for RCS Universal Profile, the standard as currently published by the GSM Association. We believe the RCS Universal Profile will offer a better interoperability experience when compared to SMS or MMS. This will work alongside iMessage, which will continue to be the best and most secure messaging experience for Apple users.

Apple, Inc in a statement to 9to5Mac
The practical upshot of all these is that soon iOS users will be able to chat with Android users directly from the Messages application while still having modern features like Media attachments, Group chat, Stickers, Voice Messages, etc. No more Green Bubbles. Right? Nope.
RCS Messages will remain green on iOS
For now, the green bubbles on iOS represent standard SMS messages that cannot contain rich media. If a user is running Android or any other operating system (or if they do use iOS but iMessage is disabled), their conversation bubble will be green.
While Apple will adopt RCS in 2024, the conversation bubbles for RCS (Android, etc.) will remain green.
As great as this decision is, RCS will not support all of iMessage's features, so you should keep that in mind.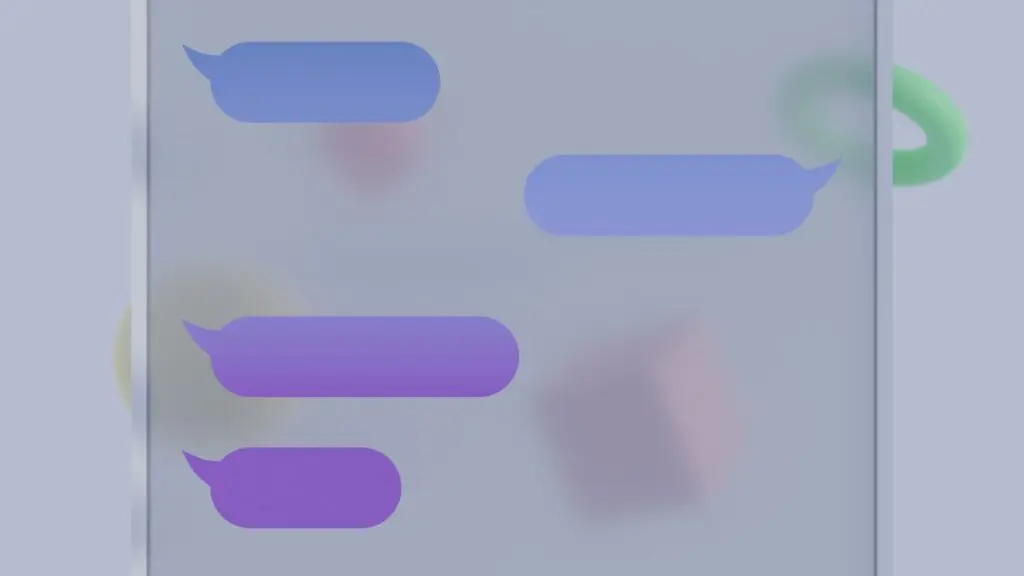 Why is Apple adopting RCS?
As much as Apple wants you to believe they are doing this because they care about the users, the real reason Apple does this has to do with the popular #GetTheMessage campaign that started being popular lately, calling for Apple to adopt RCS and end this green bubble nonsense.
Apple is also facing intense scrutiny in Europe over monopolistic behavior allegations. It's due to these issues in the EU that Apple will also allow third-party apps to be sideloaded in Europe starting next year.
The same legal framework in Europe pushed Apple to adopt USB-C as Europe is moving towards a universal charging plug, the USB-C.
So while Apple may frame this decision to bring RCS to iOS as a kindness of their heart and as a step towards unified communications, it's just the EU and the people forcing their hand.
Still, the users have something to gain from this RCS adoption. You will finally be able to communicate with friends running Android like it's not 2003.
More iDevice Central Guides