As artificial intelligence continues to reshape the digital landscape, ChatGPT stands out as a powerful example of conversational AI.
This comprehensive guide aims to explore the extensive capabilities of ChatGPT on iOS, not only through web browsers but also by delving into dedicated ChatGPT client apps available on the App Store.
By understanding the nuances of the model and its various applications, users can harness the full potential of ChatGPT for a myriad of tasks.
Understanding the Dynamics of ChatGPT
Before embarking on the practical aspects, a solid understanding of ChatGPT's dynamics is essential. As a language model rooted in the GPT-3.5 architecture, ChatGPT excels at generating human-like text based on input.
Its versatility allows it to handle diverse tasks, ranging from answering questions to creative content generation.
Accessing ChatGPT through Web Browsers
The most straightforward way to access ChatGPT on iOS is through web browsers. Safari, Chrome, and other browsers provide seamless access to the OpenAI website.
Once there, users can find the ChatGPT interface, enabling them to initiate conversations with this cutting-edge AI.
Exploring ChatGPT Client Apps on the App Store
For a more tailored and app-centric experience, users can explore dedicated ChatGPT client apps available on the App Store.
These apps are specifically designed to optimize the user interface and experience for iOS devices. Examples of such apps include "ChatGPT Companion" and "GPT-3 Sandbox."
Of course, there is also the official free ChatGPT application from OpenAI now in the AppStore. You can download the app on any iPhone or iPad. The app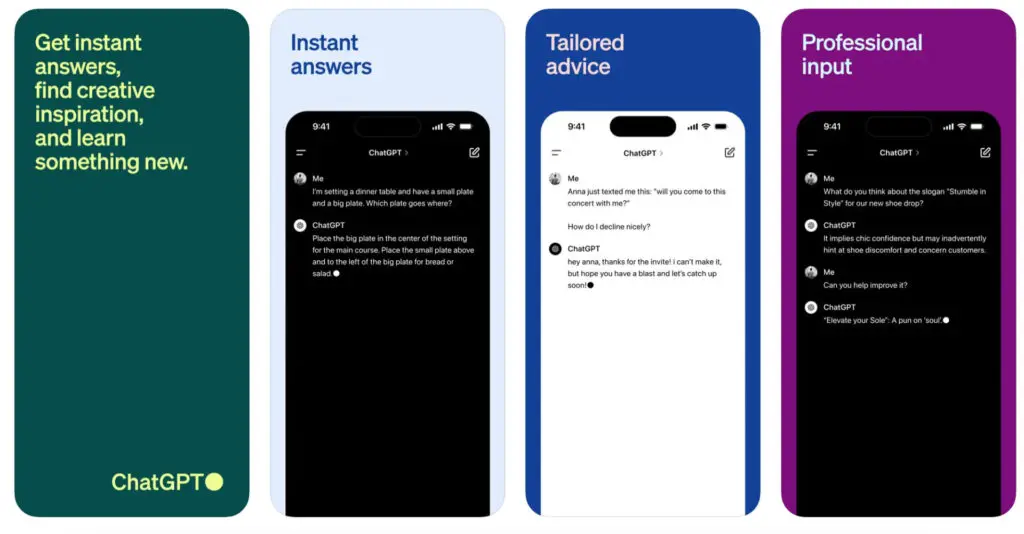 While the app is available on the AppStore, do keep in mind that it requires at least iOS 16.1 or iPadOS 16.1 if you want to install it. If you're running iOS 15 or you don't want to update the device for jailbreak purposes, you may use the website in Safari instead. It's very much the same experience.
Alternatively, you may use any of the following ChatGPT unofficial client apps on iOS:
AI Chat – Ai Chatbot Assistant
ChatGP
AI Chat – Writing Assistant
Genie – Ai chatbot
ChatBox
ChatOn – Ai Chat Bot Assistant
Ai Chatbot: Ai Chat Smith 4
Chat AI – Ask Anything
G-Chat – Ai ChatBot
A.I. Voice Chat
Chat AI Bot Assistant
Lia Chatbot
AI Chat 4.0: Genius
… and many other such apps.
Initiating Conversations on ChatGPT Client Apps
Upon downloading and installing a ChatGPT client app, users can expect a user-friendly interface that streamlines the conversation process.
Tap on the input box to begin a conversation, providing a seamless, immersive experience tailored to iOS.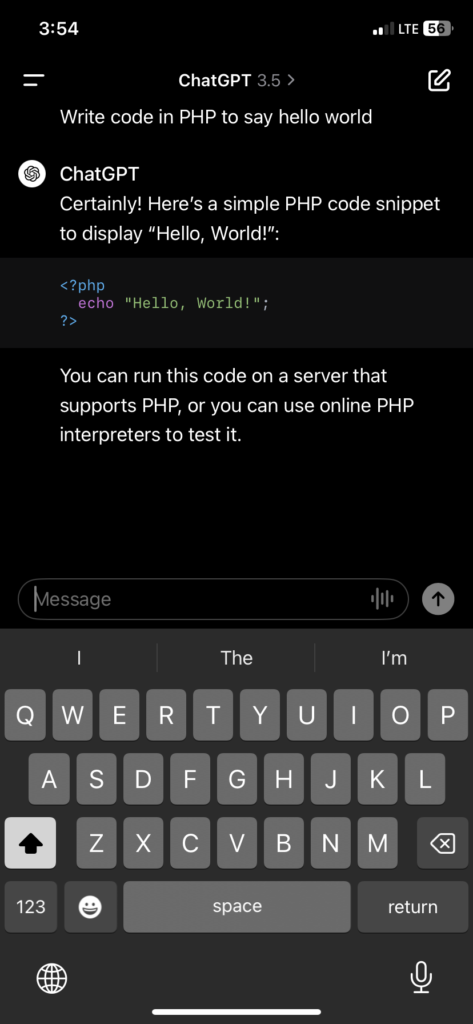 Customizing Interactions in ChatGPT Client Apps
Like the browser interface, ChatGPT client apps allow users to experiment with customization techniques.
Prompt engineering, adjusting temperature and max tokens, and experimenting with different input strategies remain key to optimizing the AI's responses.
Browser Alternatives for ChatGPT on iOS
While dedicated client apps offer a focused experience, some users may prefer the flexibility of web browsers.
Alternatives to Safari, such as Chrome or Firefox, can be used to access ChatGPT seamlessly, providing users with multiple options to suit their preferences.
Enhancing User Experience Across Platforms
To enhance the user experience, consider the following tips:
Cross-Platform Compatibility: Experiment with ChatGPT on both browsers and dedicated apps to find the platform that best aligns with your workflow and preferences.
Voice Input: Explore voice input options, as some ChatGPT client apps may support this feature, allowing for more dynamic and hands-free interaction.
Integrating ChatGPT into Workflows
The versatility of ChatGPT extends beyond casual conversations. Users can integrate ChatGPT into professional workflows, such as content creation, brainstorming sessions, and drafting emails, effectively leveraging its language generation capabilities to boost productivity and creativity.
Privacy and Security Best Practices
While interacting with ChatGPT on iOS, prioritize privacy and security. Avoid sharing sensitive information and be cautious in contexts that require confidentiality.
Understanding the model's limitations in handling sensitive data is crucial for responsible usage.
Conclusion: Maximizing ChatGPT's Potential on iOS
In conclusion, the world of conversational AI on iOS is vast and dynamic. Whether through web browsers or dedicated client apps, ChatGPT empowers users with unparalleled capabilities.
By mastering the nuances of this technology, users can seamlessly integrate ChatGPT into their workflows, unlocking new possibilities for productivity and innovation on their iOS devices.
As the landscape of AI continues to evolve, ChatGPT remains a beacon of advanced conversational capabilities, inviting users to explore and engage with the future of AI on their iOS devices.
More iDevice Central guides