If you've grown tired of having your sideloaded iOS apps expire every 7 days, Flekstore.com is a popular platform that offers efficient and reliable app signing services for iOS users.
You can easily sign directly on your device, have your own certificate, and manage all your apps in one place.
Historically, Apple has never been a fan of letting their users sideload apps. iOS has a security feature called Code Signing.
All apps must be signed in order to run on the device. App signing involves attaching a digital signature/certificate to the application's binaries to validate its origin and guarantee its integrity.
Apple has historically been against sideloading and the company is currently facing major legal issues over monopolistic App Store practices.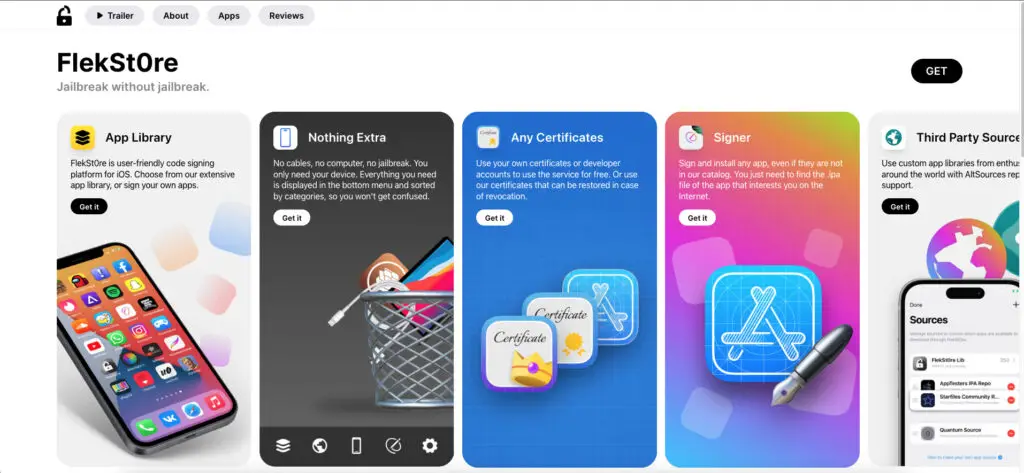 Why should you use FlekSt0re instead of other apps?
FlekSt0re's recent overhaul brought a lot of great features, a redesigned user interface, a much wider Apps catalog as well and the ability to have your own custom Developer Certificate that lasts 12 months and allows you to sign any iOS app for up to one year without any revokes.
Here are some of the FlekSt0re's features:
Access to their App Library.
Access to their IPA Signer (allows you to sign your own IPA files).
Developer certificate for signing (valid for 12 months with no revokes, and no 7 days re-signing).
1 free recovery if the certificate does somehow get revoked by Apple.
App-signing configurations
2x faster file uploading and signing
Notifications!
How to use FlekSt0re to install tweaked apps?
Prerequisites
Installing applications using FlekSt0re is as simple as it gets. All you have to do is navigate to flekst0re.com on your phone in Safari and add the website to the Home Screen.
This will enable an application-like interface with notifications and full-screen capability. From there, you can easily register your device by installing FlekSt0re's UDID detector profile.
This profile allows the app to detect your device's Unique Device ID (UDID) so that you can register it and start installing apps.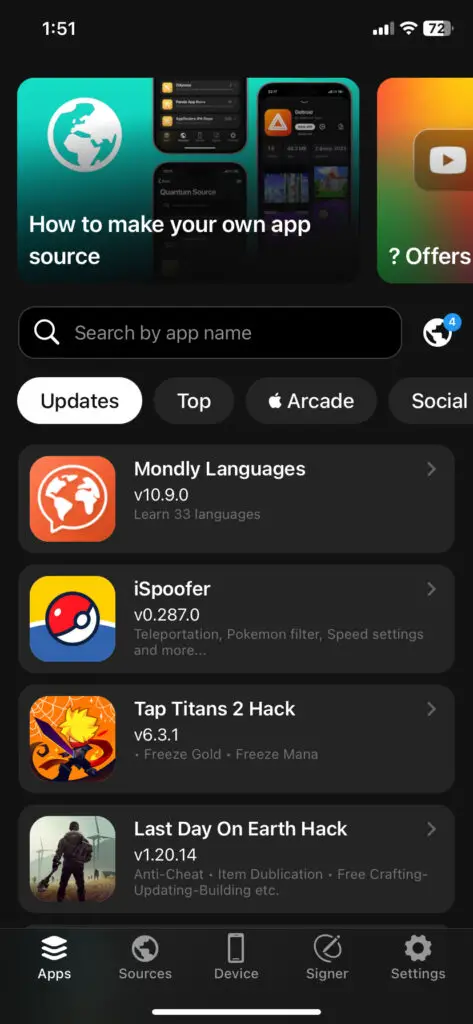 Example: Here's how to install Spotify Deluxe with FlekSt0re
Open FlekSt0re from your Home Screen (assuming you've completed the prerequisites step).
Search for "Spotify Deluxe" in the "Search app by name" Bar.
Tap on the result and then press the "Sign App" button
OPTIONAL: If you have the App Store version installed and you want to keep it, press the "Duplicate" button instead. This changes the App's bundle ID so it doesn't conflict. The gear button next to the SIGN APP button allows you to configure your own Bundle ID and Name for the app.
Once the app finishes signing you will get a prompt that FlekSt0re wants to install Spotify Deluxe. Tap Install.
Once the installation finishes, you'll be able to open the app from your home screen.
It's as simple as that to sideload iOS apps nowadays. This works on iOS 14 all the way up to iOS 17 and supports all devices.
IMPORTANT: You don't need a jailbreak to use FlekSt0re.
More iDevice Central guides