The Misaka Package Manager, a popular jailbreak alternative for iOS 16.0 – 16.6 Beta 1 released by @straight_tamago was updated to version 3.2.0 which brings great new features, bug fixes, and more.
Misaka Package Manager is available in IPA format that you can easily sideload using either AltStore or Sideloadly.
Once installed, Misaka allows you to easily apply tweaks, themes, and modifications to iOS without being jailbroken and without triggering jailbreak detection in apps.
What is new in Misaka v3.2.0?
The newly released Misaka Package Manager v3.2.0 brings additional tweaking features, most notably theming support for KFD exploit users.
Misaka has two modes of operation depending on the iOS version you are using:
iOS 16.0 – 16.1.2: Misaka will use the MDC (MacDirtyCow) exploit.
iOS 16.2 – 16.6 Beta 1: Misaka will use the KFD (Kernel File Descriptor) exploit.
Previously, Misaka supported theming app icons (installing themes) only on the MDC version, so on iOS 16.1.2 and lower.
With this update, Misaka brings theming to KFD devices as well, which means you can theme your devices up to iOS 16.6 Beta 1.
Below you can find the entire changelog for Misaka v3.2.0:
Icon themes support for KFD (unstable)
Statusmagic support for KFD
Misaka file manager can read/write to almost all files under var
KFD can now support almost all tweaks from MDC that edit /var
Minor bug fixes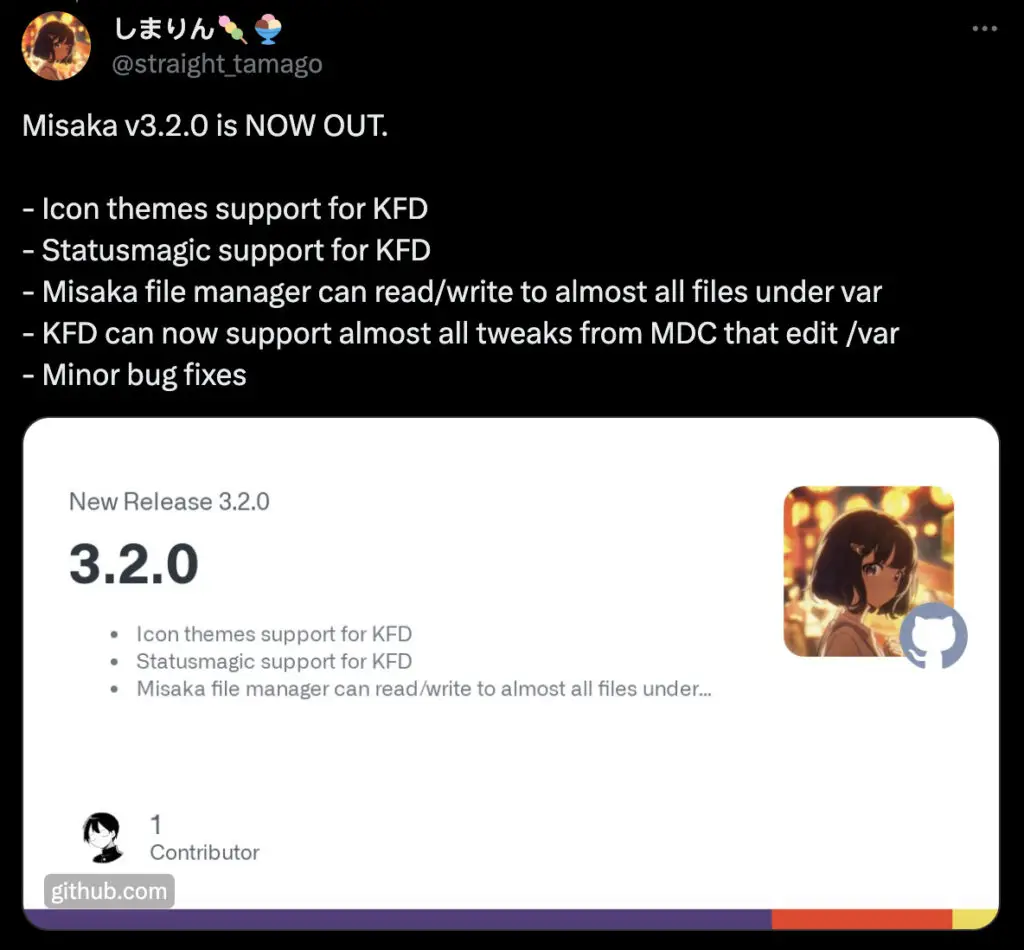 How to download Misaka on iOS?
Misaka Package Manager is available in IPA format which can be deployed to your iOS device easily through various sideloading tools.
As we mentioned earlier, you can use Sideloadly, AltStore, or any other such service to sign the app. Do keep in mind that applications signed with a free Apple Developer account last for 7 days. You will need to re-sign the app after that.
If you sign Misaka with a paid Apple Developer account, it will last for a year before you need to re-sign.
To download Misaka Package Manager, head over to our Misaka page where we keep info such as compatibility, devices, changelogs, and downloads for it.
More iDevice Central guides