As many of you may know, developer Lars Fröder released Dopamine Jailbreak a while ago. This was the first stable iOS 15 jailbreak the community used.
Prior to Dopamine Jailbreak, people were using the haphazardly put-together XinaA15 jailbreak which worked for some of the tweaks but failed spectacularly for many others.
Dopamine Jailbreak brought a stable and great open-source iOS 15.0 – 15.4.1 jailbreak thanks to developer opa334. The jailbreak has been receiving constant updates ever since its first release. Today we're discussing a new update, version 1.1.10 that was just released.
What is new in Dopamine Jailbreak v1.1.10?
According to the developer, @opa334, Dopamine Jailbreak v1.1.10 brings a series of important changes. Here's the changelog for this new version:
Fix an issue where on some devices launchd would get killed by jetsam during the initial userspace reboot, resulting in a kernel panic (1.1.3 regression)
Fix an issue where under some super rare circumstances some incorrect code path could invoke the functionality of the "Hide Jailbreak" button without it being pressed
Fix a minuscule and rare memory leak
As you can see, this release is mostly focused on stability improvements, bug fixes, and fixing some rare yet annoying issues with the jailbreak tool.
Users running older versions of the Dopamine Jailbreak can update to the latest version directly from the Dopamine app on their device. A new update should appear at the bottom of the Dopamine app.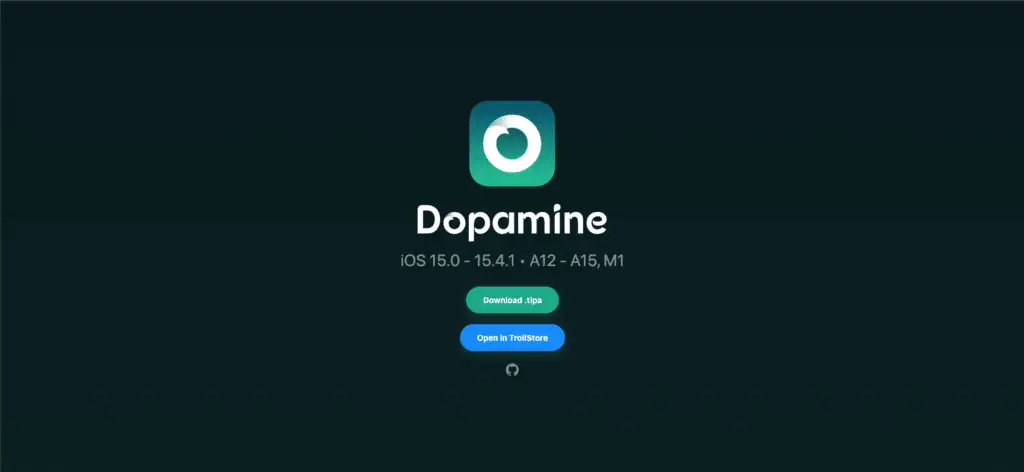 What iOS versions does Dopamine support?
As I mentioned previously in this post, Dopamine Jailbreak supports iOS 15.0 all the way up to iOS 15.4.1.
It supports installing tweaks thanks to ElleKit tweak injection, and it comes with Sileo and Zebra as package managers.
This jailbreak is primarily aimed at the A12+ device users. If your device is an iPhone XS, XR, XS Max, or newer (iPhone 11, iPhone 12, iPhone 13, etc.) you can use Dopamine Jailbreak to jailbreak your device.
Devices older than iPhone XR / XS are not supported. For those devices, you need to use PaleRa1n Jailbreak.
Download Dopamine Jailbreak IPA
While it's possible to install the new update of this jailbreak directly from the Dopamine app on iOS, if you're a first-time user or you no longer have the app, you can also install Dopamine by sideloading it with your favorite tool, such as TrollStore, Sideloadly or AltStore.
Here's how to sideload Dopamine Jailbreak to your phone using Sideloadly:
Open Sideloadly.
Rename the IPA to .IPA instead of .TIPA, then drag and drop the IPA into the IPA slot.
Connect your device with a USB cable and unlock the screen.
Press the Start button on the bottom of Sideloadly.
If asked, type in your Apple ID and Password to sign the app. You can use a throwaway.
That is all you need to do. Now go to Settings on your device and trust the new app before you can open it.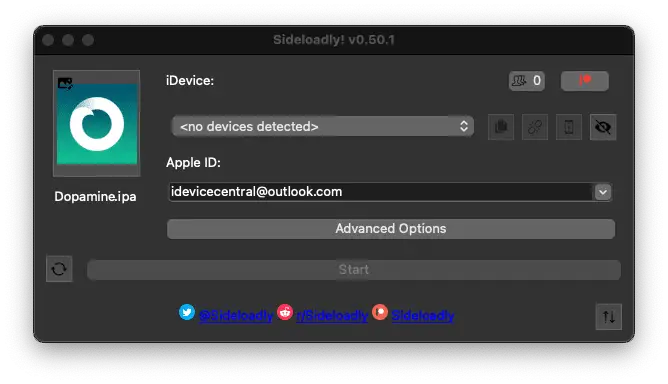 Other iDevice Central guides