What is SleeperX (iOS 15) Jailbreak Tweak?
You can set custom snooze times, skip alarms, and more with SleeperX for iOS 15.
Sleeper is a tweak intended to provide you ample control over the built-in iOS alarms. Sleeper aims to increase your sleep by utilizing the built-in iOS alarms.
Change the alarm's snooze time.
You can skip an alert when the device is unlocked by following a predetermined time window.
You can fully avoid an alarm by designating a particular date or holiday.
Pre-set: Set your alarms to refresh automatically at sunrise or sunset.
supports the Bedtime Alarm that was included with iOS 10 in addition to standalone alarms.
Suitable for iOS 8 to iOS 14
suitable with iPod Touches, iPads, and iPhones
A new option, Snooze Time, will now be visible when editing or creating a new alarm. You can set the hours, minutes, and seconds that you want your alarm to snooze by entering this view. The built-in iOS Clock app and this interface were intended to work together flawlessly.
Tweak Depiction: Havoc Repo
| Property: | Value: |
| --- | --- |
| Bundle Identifier | com.joshuaseltzer.sleeperx |
| First indexed: | 13/07/2023 |
| Tweak Price: | $0.99 |
| Repository: | |
| Tweak Author: | joshuaseltzer |
| Tweak type: | Tweaks |
| Latest Version | 1.2.2 |
| Compatible architecture: | Rootless Jailbreaks |
| Size: | 151.60 KB |
| Depends: | mobilesubstrate (>= 0.9.5000), firmware (>=15.0), firmware (<<16.0) |
| Conflicts: | org.thebigboss.sleeper, com.joshuaseltzer.sleeper |
| Supported iOS Version: | iOS 15+ |
Tweak information
Tweak Screenshots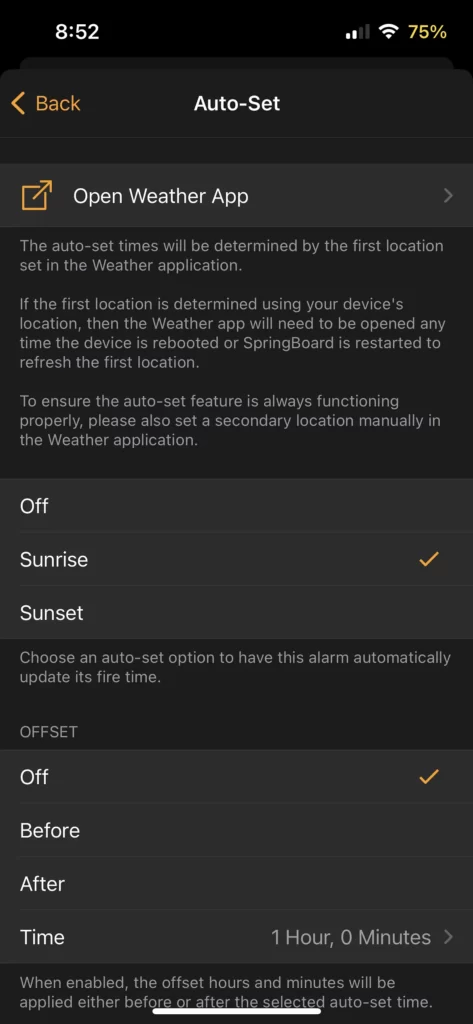 Tweak History
| Tweak version | Release Date | Changelog |
| --- | --- | --- |
| Version 1.2.2 | 18/10/2023 | N/A |
| Version 1.2.1 | 18/10/2023 | N/A |
Other recommended iOS tweaks
Other iDevice Central Guides