What is Translomatic Jailbreak Tweak?
Do you need to translate some text quickly? Simply pick the relevant text and select Translomatic from the menu. Just like that! You're sure to discover your language there because it supports more than 100 languages. Using Translomatic with Twitter, Discord, and Messenger is a breeze thanks to their excellent support!
However, what happens if you utilize an application that lacks the select context menu?
Simply launch Activator and copy the content using the app's provided methods. Translomatic can swiftly convert text from the clipboard using the Activator action of your choice.
Tweak Depiction: Havoc Repo
| Property: | Value: |
| --- | --- |
| Bundle Identifier | com.foxfort.translomatic |
| First indexed: | 02/20/2022 |
| Tweak Price: | $1.99 |
| Repository: | |
| Tweak Author: | foxfortmobile |
| Tweak type: | Tweaks |
| Latest Version | 2.18.12 |
| Compatible architecture: | Rootless Jailbreaks, Rootful |
| Size: | 1.04 MB |
| Depends: | mobilesubstrate, preference loader, com.foxfort.foxforttools (>= 1.4.4), com.opa334.altlist |
| Conflicts: | All pirated versions. |
| Supported iOS Version: | iOS 13+ |
Tweak information
Tweak Screenshots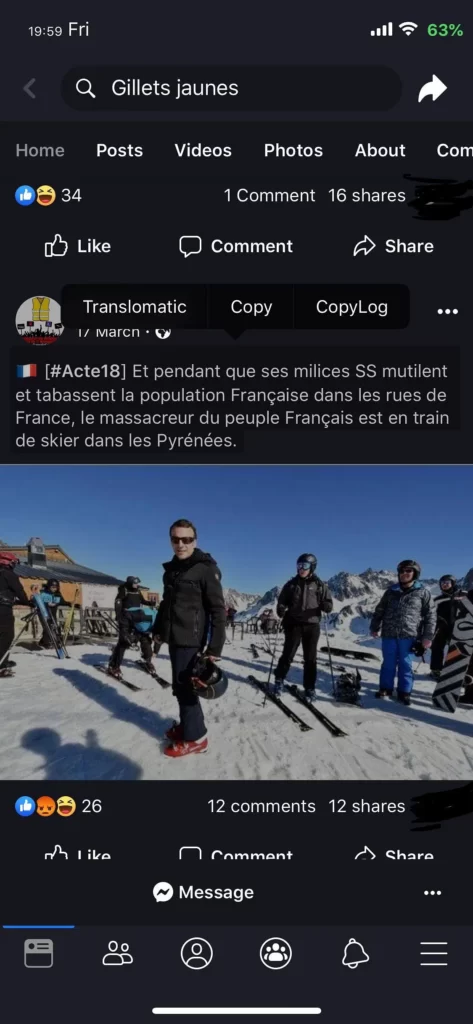 Tweak History
| Tweak version | Release Date | Changelog |
| --- | --- | --- |
| Version 2.18.12 | 10/20/2023 | N/A |
| Version 2.18.11 | 10/102023 | N/A |
Other recommended iOS tweaks
Other iDevice Central Guides